You are here
READ NOW! EXCLUSIVE INTERVIEW WITH TAIWANESE SUPERSTAR RAYRAY
RayRay is one of the brightest DJs and producers nowadays. This tiny girl with bright purple hair knows how to blow a huge stadium into the air! We had a talk with RayRay and she shared her way to success and early influences, told about the most impressive places on earth, her passion to films, described her experince performing at Looptopia this year and anticipation to play at Tomorrowland!!! Want to know about these and more interesting facts about RayRay? Read our exclusive interview below!
DJANEMAG: When did you start DJing – and what or who were your early passions and influences?
RAYRAY: At a young age, I was into Hip-Hop, R&B, Funk, and Soul music, and I started learning turntablism and the cello. I founded a Hip-Hop culture study club in college. After getting into the Hip-Hop music scene in Taiwan, I was crowned champion of the 2013 Red Bull Thre3style DJ competition. The same year, I presented Taiwan to Toronto in the International DJ Championship. After that, I  focused onmy own music productions, I produced tracks which have been used in several films. By using the name  "Wifi Grapes" asmy alter ego, I have been paid more attention on making experimental beats. In 2016, I was selected as the participant of Red Bull Music Academy in Montreal. I was being invited toperform at SXSW in 2013 and 2016, ADE in Amsterdam in 2015 and 2017, Glastonbury UKFestival in 2016 and 2017, and the Midem  France Music Festival in 2016. Last year, I dropped myEP "REINCARNATION" establishing fame as the queen of Bass Music in Asia music industry. Recently I am working  on a new EP which will be released on Barong Family. I started djing before producing. I've been collecting vinyls for 10 years. I started to DJ with Hip-Hop music, and J Dilla was my first influence. Heismy all time favorite DJ/Producer. When I gotto know 90's music, I fell in love with it right away. I found out that so many tracks I loved are produced by J Dilla. After that, when I started toDJat the clubs in 2010, I started to listen to different kinds of music including electronic music. I was so into the bass sound and the 808. And I found out that DJ Shadow and Hifana produced a lot ofgoodelectronic music but with the Hip-Hop influences. For my productions, I also combine a lot of Hip-Hop music with the electronic elements. I was making pop music and movie soundtracks in the beginning. After learning the skills, I started to make my own music. Fortunately, I met many good producers around the world. I learned a lot from them. 
DJANEMAG: What is one track that never gets old for you no matter how many times you hear it?
RAYRAY: Sevdaliza - Marilyn Monroe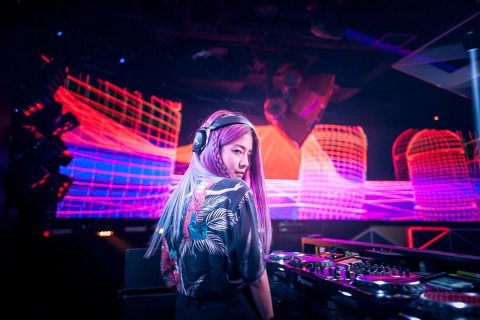 DJANEMAG: You travel around the world, what was the most impressive city/country for you and why?
RAYRAY: I like to explore different cities and cultures in the world. Traveling and meeting people are twoof the greatest parts of being on tour. I'm always impressed by the local architectures and the music scenes. Tokyo and Jakarta are two of my favorite cities. Sometimes, I will just spend the whole day in vinyls shops in Tokyo, or just walk around Harajuku to find some inspirations. The Jakarta crowd is one of the craziest. They will give me the loudest screams and dance throughout my set. Besides all these amazing cities in the world. I always feel warm and loved inmy own city Taipei. The music scene here is diverse and flexible. People are very open-minded to music, and everyone has their own tastes and senses to music. Of course, we have very delicious food!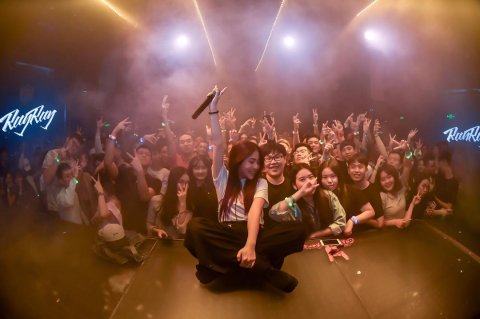 DJANEMAG: In how much, do you feel, is the club experience shaped by cultural differences? Do you, when travelling, take these cultural differences into consideration – and in how far has your approach as a DJ perhaps even benefited from playing in different countries and in front of different crowds?
RAYRAY: I play at clubs in Taiwan, and around the world. Taiwan's music scene is more about EDM right now, but people still can accept different kind of music as long as you introduce it to 
them. I think mixing some local elements into your set when performing will be a nice idea to connect with the crowds in different countries. For example, I like to use the local raps and make them into bootlegs. Using the native languages to get closer to the crowds, and making your set even more interesting. No matter where I am performing at, I always like toask around about the music  scene and stories. I think traveling around the world, and experiencing different music cultures is the best way to learn something new. I enjoy discovering new music styles and bring them back to Asia and Taiwan, same thing goes to, I can always bring something new to the world when I'm on tour.
DJANEMAG: When all the partying is over how do you like to chill out?
RAYRAY: I like to listen to my favorite music and drink a glass of wine, or maybe stay in the studio and write some music with friends. Travel around the world to get some inspiration and meet friends.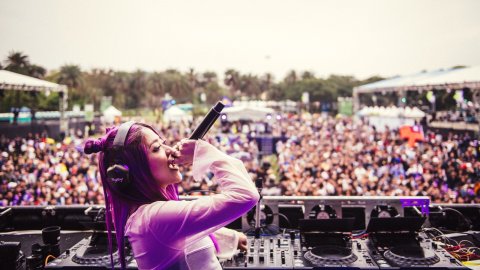 DJANEMAG: You played at Looptopia this year! How do you like the festival? What is your impressions about the organization? Do you want to play there next year?
RAYRAY: I'm really proud of the Taiwan crowds at Looptopia. The way they enojoyed the music and experienced the party is extraordinary. Looptopia is Taiwan's first and largest homegrown EDM festival. Organised by Taiwan's entertainment powerhouse theLOOP, the festival's successful debut has prompted them to make this year's experience better than the last. The coolest thing to me is that Looptopia is trying to help the Asian artists, and providing them the opportunities to perform there. They are also using Looptopia as a platform inTaiwan to land artists, labels, and brands to introduce and increase interactivity with the best festival crowd in Taiwan. I will definitely be interested to play at Looptopia every year. It's always my honor tobe part of it.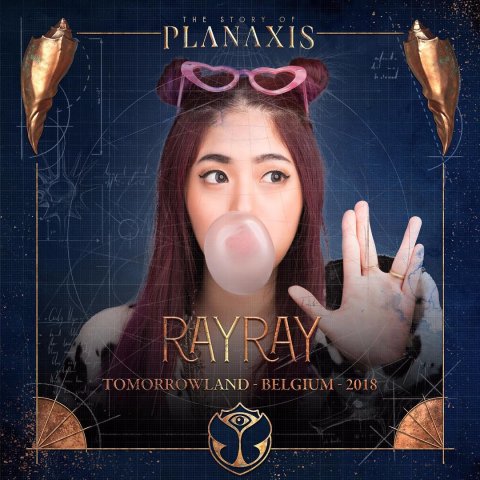 DJANEMAG: Is there a festival in the world you dream to play at?
RAYRAY: Tomorrowland definitely, and it's happening this year!
DJANEMAG: What is it about DJing, compared to, say, producing your own music, that makes it interesting for you?
RAYRAY: I actually started DJing earlier than producing. I like both, honestly. Collecting vinyls is one ofmy hobbies. I like to dig vinyls in the record stores, and listen to the warm analog sound from the turntable is the best thing in the world. The most important thing is sharing music to people is I'm into different kind of music. I like percussions and subs. Most of the productions I made are unique for it's weird percussions and heavy sub. However, I've been DJing for 8 years. I started with Hip-Hop music. I was so in love with the 90's and the Jazz  Hip-Hop. As you know, Hip-Hip is about digging. You were  always looking for the samples of the songs. Because of that, I started to know about the funk & soul music from Motown. After I got my first gig in the club, I met the house music. It was really interesting to me, because I used to listen a lot of groovy music, but House music is more about the tempos, all kinds of build-ups and layers. I'm also a big fan of Ghetto House. I like the way the bass moves, and the chops of hiphop vocals. Recently, Trap and drumstep are my favorite music style. I made a lot of trap music production, and I called it alien music. Overall, I love to combine all kind of elements and music styles in my set. It's just like telling people the stories through music.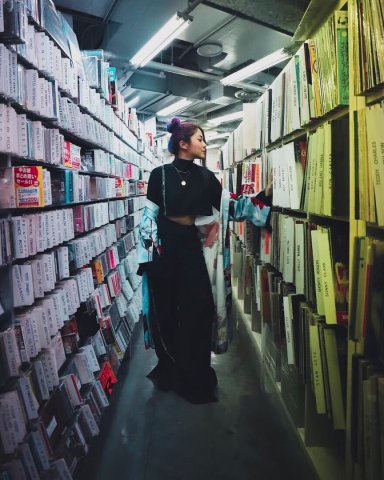 DJANEMAG: What is your favorite film? we know that several of your tracks have been used as soundtracks for movies! it's really very cool!!!) To which movie would you like to produce a soundtrack? 
RAYRAY: I'm recently addicted to Stranger Things. It will be amazing if I can produce soundtrack for the science fiction movies. Learning how to do the movie sound design will be one of my goals in the future!
DJANEMAG: You made a mix exclusively for Diplo & Friends. Tell us a few words about it! What do you think people do and feel while listening to this very mix?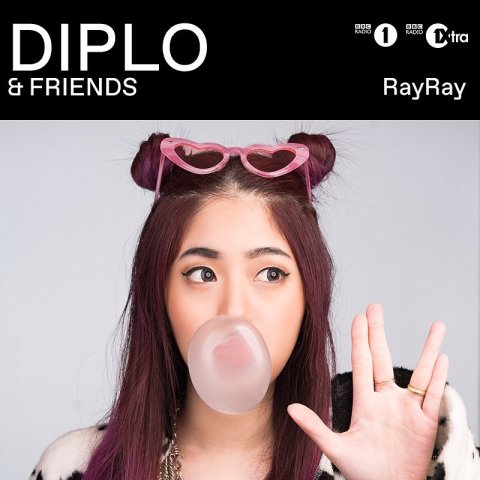 RAYRAY: First of all, I'm grateful that Diplo and Mad Decent gave me this opportunity to share my music to the world. When I started to make this mix, I simply just want to make a nice mix with some cool music I listened to, and some cool tracks produced by me or friends. Therefore, I asked a lot of friends such as  josh pan, Aazar, Yellow Claw, G.T.A., Dirtcaps, and more to leak me some unreleased music. I also mixed few of my unreleased tracks into the mix. The most important thing is sharing my favorite music genres and elements toeveryone. I also collected some tracks from the Asian producers who make super dope music. I hope everyone can enjoy this mix no matter what you are doing but with a happy vibe. I like to listen to mixes too. I can always discover new ideas and music from the mixes. If you like bass music, you definitely need to listen to my Diplo and Friends mix!
DJANEMAG: What are your most ambitious goals in a DJ career?
RAYRAY: I am, now, still trying so hard to be play a big role in the music world, and I'm looking forward to play at different major festivals around the world, get to know all the great artists, and share my music and stories to everyone. I fulfilled several goals such as releasing my first EP "REINCARNATION EP"on HotSlice, and being part of RBMA 2016...etc. However, my most ambitious goal and challenge is to make myself even better as an artist. Not just about looking for the creativities and inspirations, but also improving my skills and finding my own sound for the music production. Therefore, the most ambitious goal in my DJ career is how to excel myself, and keep bringing new ideas and music to the world. Be a good producer, and an amazing artist.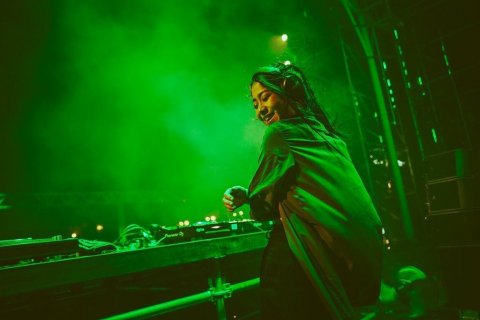 DJANEMAG: Any final words for our readers!
RAYRAY: Thank you for being part of my music life, and thank you for all the supports. Looking forward to see everyone somewhere out there in the universe! Mwah! 
Check out latest music at RayRay soundcloud channel and be sure you follow DJ RayRay across all social media not to miss updates and new music and of course VOTE for TAIWANESE SUPERSTAR RAYRAY at top100djanes.com!